As part of our May 2019 STEADFAST RANGER v1.48 [47675] update, we've overhauled the sprains system by tying it to existing aspects of survival gameplay and making various other improvements.
Slopes
When the survivor traverses steep slopes, a warning will appear in the lower right hand corner of the screen. This warning lets the player know they are at risk of Sprains due to steep or rocky terrain.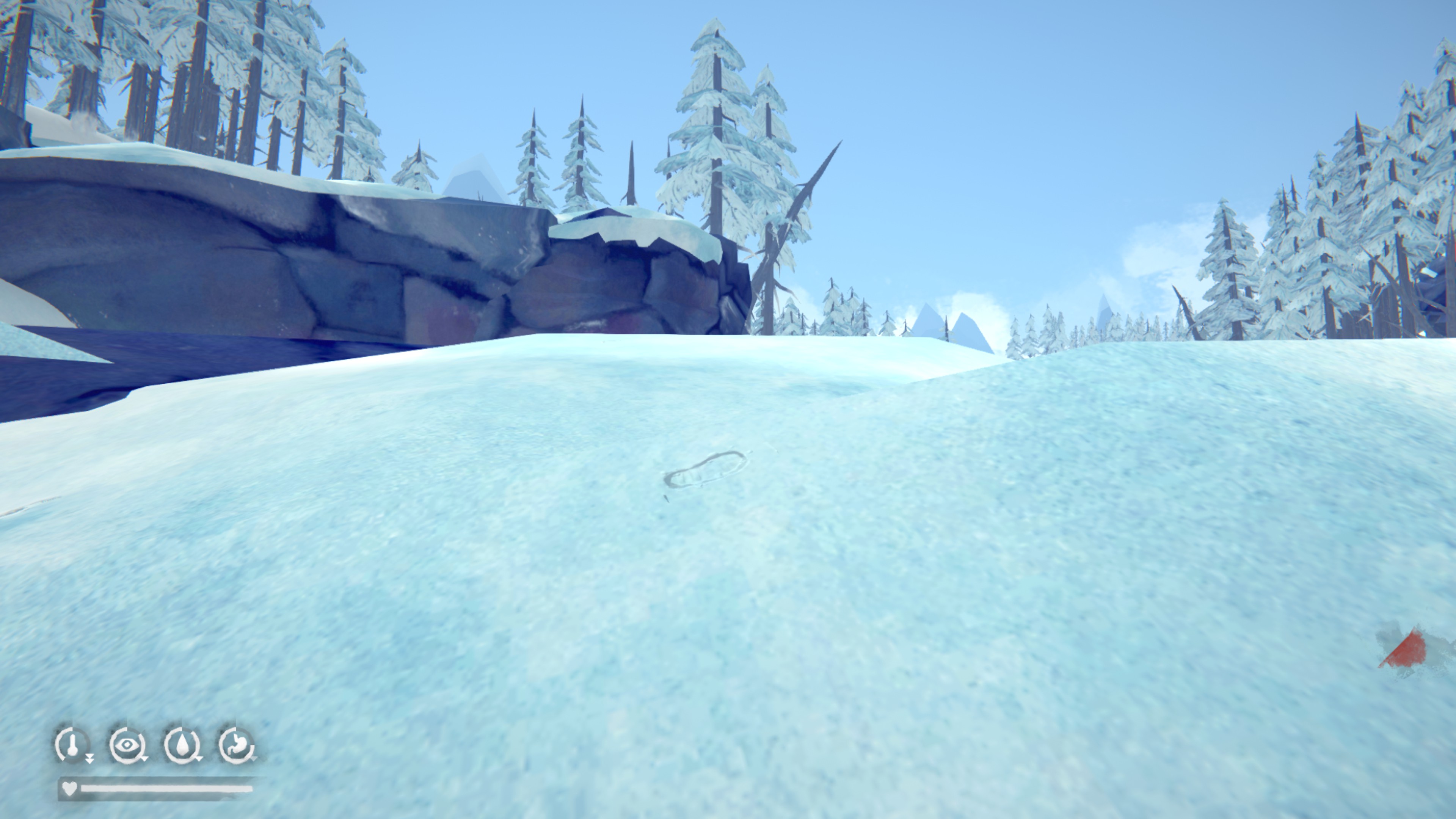 The survivor, climbing steep terrain. The slope indicator is shown near the lower right hand corner.
The longer the survivor chooses to continuously traverse risky terrain, the more likely they are to Sprain themselves.
Sprain Risk
When the survivor is Exhausted or Encumbered and on a slope, the chances of getting a Sprain are increased. A Sprain Risk warning will display on the Status screen, accessible via the Inventory.
Sprain Risk as shown on the Status screen.
If the survivor sprints on a slope while at risk, their chances of obtaining Sprains are increased. If they crouch while moving on a slope, their chances of Sprains are substantially decreased.
Wildlife and Falls
As before the update, the survivor may experience Sprains as result of a wildlife struggle, or non-lethal falls.
Wrist Sprains
With one Sprained wrist, the survivor is unable to equip two-handed weapons (the Rifle and Survival Bow), climb or descend ropes, or climb or descend short cliffs. When both wrists are Sprained, the survivor is unable to equip any weapons.
Ankle Sprains
When the survivor Sprains one or both ankles, they cannot Sprint and instead Limp while moving.
Sprain Treatment
Sprained survivors will experience Pain, which can be treated with Painkillers or Rosehip Tea. The Sprains themselves can be treated with one Bandage for each Sprain. Sprains also heal over time: 4 hours of rest for ankle Sprains, and 2 hours of rest for wrist Sprains.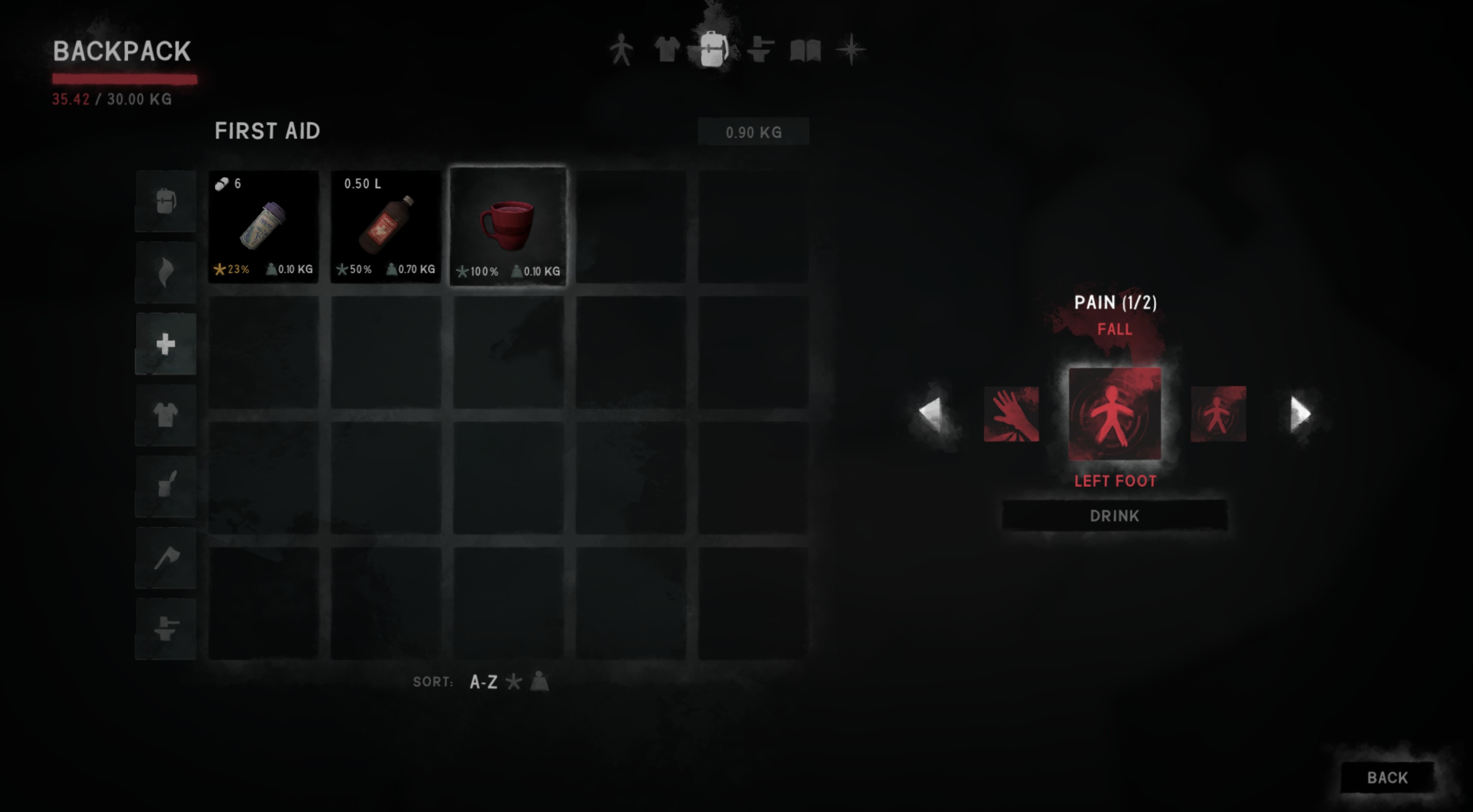 The survivor, treating Sprain Pain with Rosehip Tea.